Breast Cancer & Deep Inspiration Breath Hold (DIBH)
Many centers are beginning to use Deep Inspiration Breath Hold (DIBH) as a technique to move your heart away from the left breast during radiation therapy.  You will be asked to take a deep breath and hold it for 20 seconds. While you hold your breath the radiation is delivered. Taking a deep breath moves the heart down and away from the breast to reduce radiation exposure to the heart during treatment.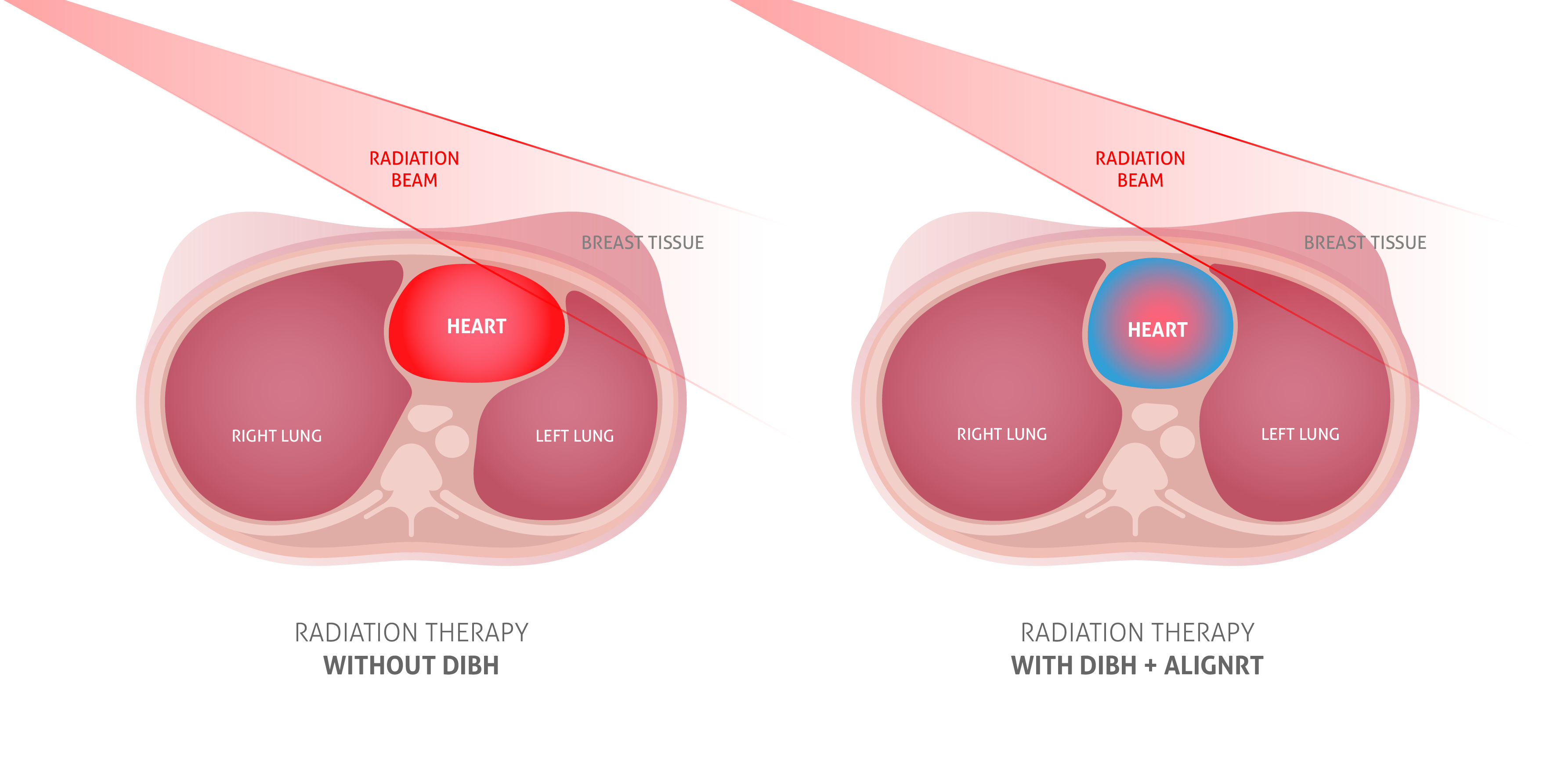 However, achieving the same breath hold position, to within a few millimeters, several times over many days during your treatment journey, can be difficult1. You breathe in different ways at different times and may even arch your back during treatment. These different movements may affect where your radiation is delivered and may not separate the heart from the breast.
Deep Inspiration Breath Hold (DIBH) is often used with a new positioning and movement monitoring technology called AlignRT®.  AlignRT® monitors the entire treatment area, to help ensure that your breath hold position is exactly the same each day. The radiation beam is only activated when you are in the correct position.
A recent study2 showed that AlignRT® + DIBH prevented radiation-induced abnormalities in blood flow to the heart. Of the breast cancer patients treated, 0% showed abnormalities after six months. This compares to a previous study without AlignRT® or DIBH, where 27% of patients showed abnormalities in blood flow to the heart 6 months after radiation therapy3.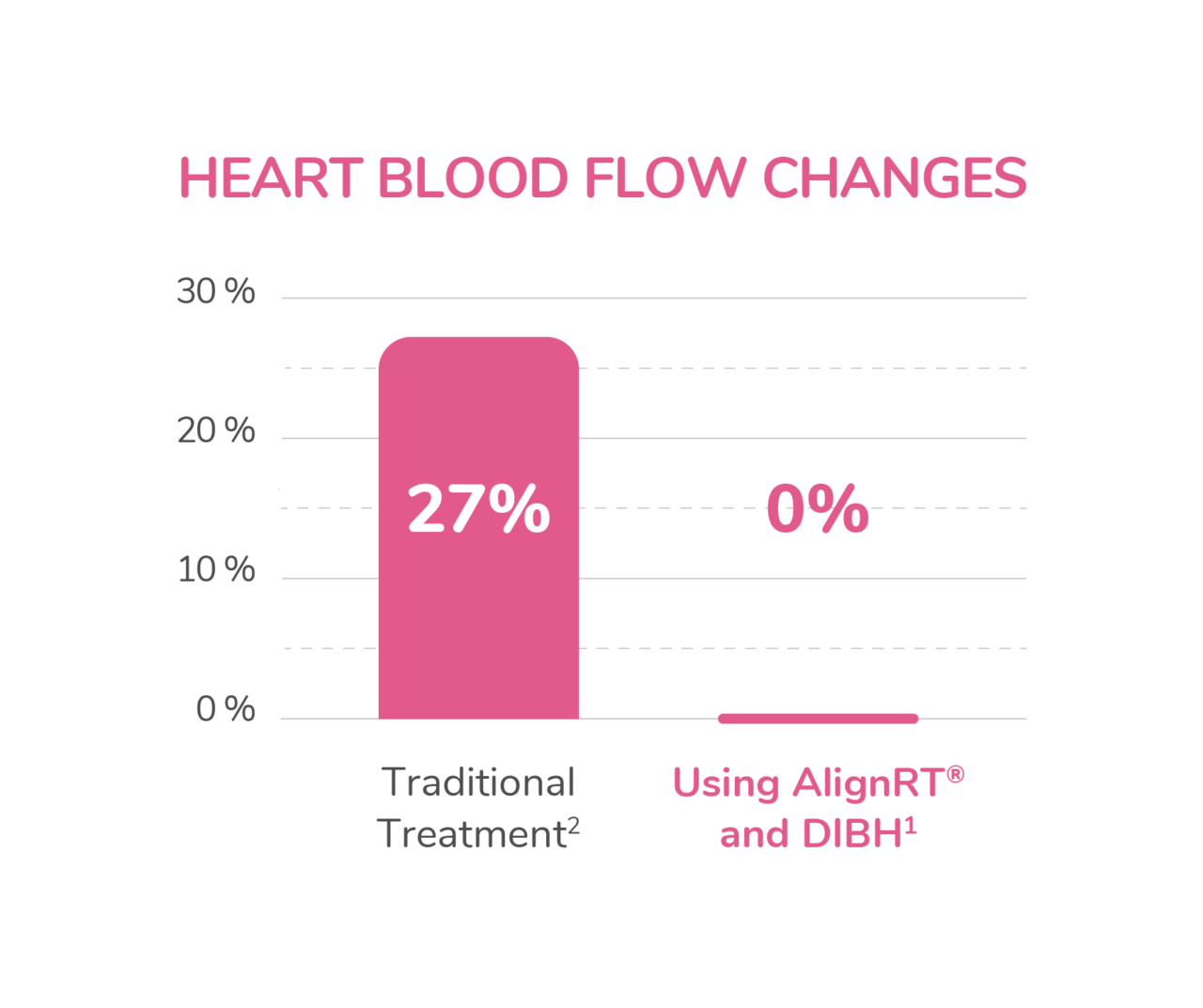 View the following videos to learn more about left-breast cancer radiation treatment, what to expect and key considerations when planning your treatment.
In some centers, a small screen will be displayed above your head to guide you to the correct position.
The Real Time CoachTM Display, will provide you with a simple, clear display to show your breathing motion. When it is time for the radiation treatment to begin, the therapist will communicate with you over the intercom system. They will ask you to take a breath and hold it in. You will take a breath in until the line is in the center of the bar, and it will turn green when you are in the correct position. Only once this bar is green will the Radiation treatment begin. If at any time, you change your breath hold, the beam will be interrupted, and Radiation paused until you breathe again into the correct position. This allows you to control your breath hold during treatment.
If you find it difficult to use this display, it normally can be removed and you can simply follow the instructions of the radiation therapists.
Becoming a new standard of care, AlignRT®  + DIBH can help ensure you are positioned accurately before and during your treatment, help to reduce exposure to your heart and healthy tissue, and possibly also eliminate the need for tattoos or marks. 
---