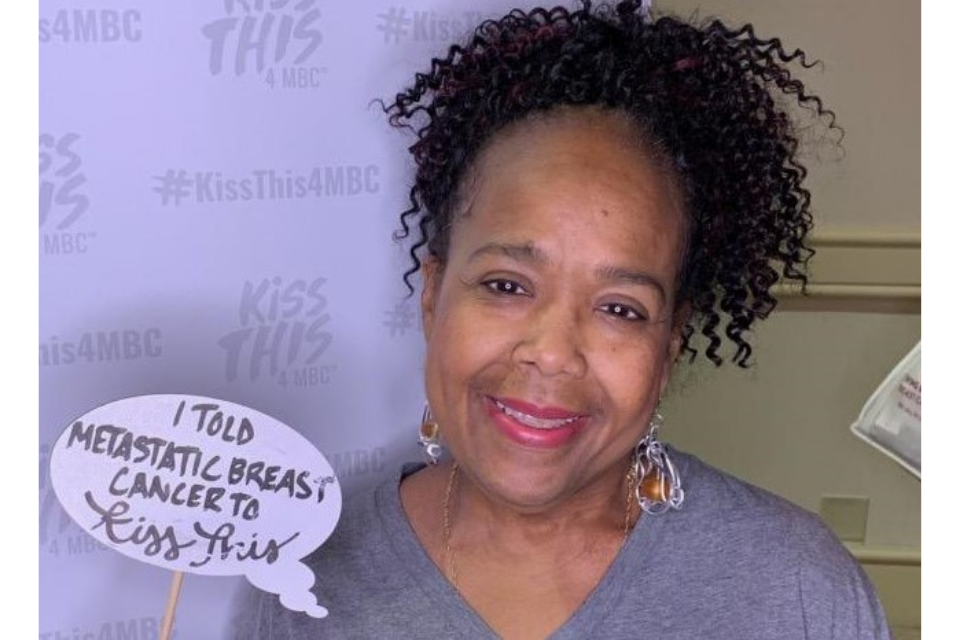 35 Years ago, at the age of 30, Charlene Haven was diagnosed with stage 3 breast cancer and given two years to live. Her treatment included a mastectomy and radiotherapy which put the cancer into remission, but recently found out the cancer has returned and she sustained a 40% heart blockage as a direct result of radiation treatments. But none of this has impacted her faith, positive outlook or dedication to helping others. Read about this extraordinary woman below and prepare to be inspired.
That was no doubt a challenging experience.  Can you tell us a little more about your journey and your reaction to your diagnosis? 
I was scared and felt alone. I took inventory of my possessions and started giving them away at first but after a while, I began to believe that I was going to beat cancer and started to live accordingly.          
Your doctor suggested a mastectomy and radiotherapy at that time.  Would you tell us more about your treatments? 
After the mastectomy, I had breast reconstruction (a tram flap) and 6 months of chemotherapy and 6 weeks of radiation treatments.
At the time, your doctor did not mention the risk of cardiac side effects.  When did you learn you might be at risk?
I learned the cardiac risk side effects a couple of months ago (35 years after radiation treatment) when I was told by my cardiologist that my heart was damaged due to radiation treatments.
What exactly have your side effects of radiation been?
I sustained radiation burns to my chest at the time of treatment.  I learned 35 years later that I also sustained a 40% heart blockage as a direct result of radiation treatments. 
What is your current treatment plan?
I have the following chemotherapy regimen: Ibrance 125mg qd for 21 days then off for 7 days and Faslodex 500 mg injection once a month.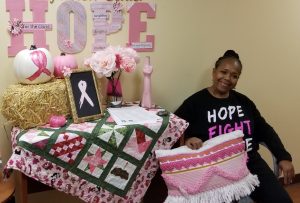 When did you learn that the cancer had returned?
I went to the emergency room in October 2014 and was diagnosed with pneumonia and was told at that time that the breast cancer had returned and had metastasized to my bones. 
One of the things that is most inspiring about you (and there are many) is your positive and grateful attitude.  You bought a house right after your initial diagnosis through doctors warned against it and you mentioned that you count your blessings often.  How do you keep your spirits high and motivated?
My faith in Jesus keeps me motivated because I believe He works everything out for good according to His purposes even the bad things that happen to me.  I believe that He has a purpose for everything and everyone.  He has allowed this disease in my life so that others may see that nothing is too hard for God even allowing me to survive metastatic breast cancer for so long. 
How long have you been a nurse?
I've been a registered nurse since 1980. 
You seem to be a natural-born caretaker, doing so much for family members and charity/volunteer work.  Will you tell us a little about the work you do?
I enjoy investing in the lives of my great, great-nieces and nephews and being a caretaker for my disabled sister.  I also am passionate about volunteering with my church as a short term missionary travelling all over the world telling others about Jesus and doing medical missions.  I volunteer with the American Red Cross as a shelter nurse during disasters whenever I can and recruit volunteers for them when time permits. 
What inspires you to give back so much?
According to the bible, "To whom much is given, much is required." Knowing that l might have less time on earth than others, I try to make each day count.  It gives me great joy to help others. 
What is your best advice for someone who has just been diagnosed?
Be gentle with yourself.  Focus on making each day a blessing to yourself and others.  Believe that you could be the exception and not the rule so live as though you are not terminal.